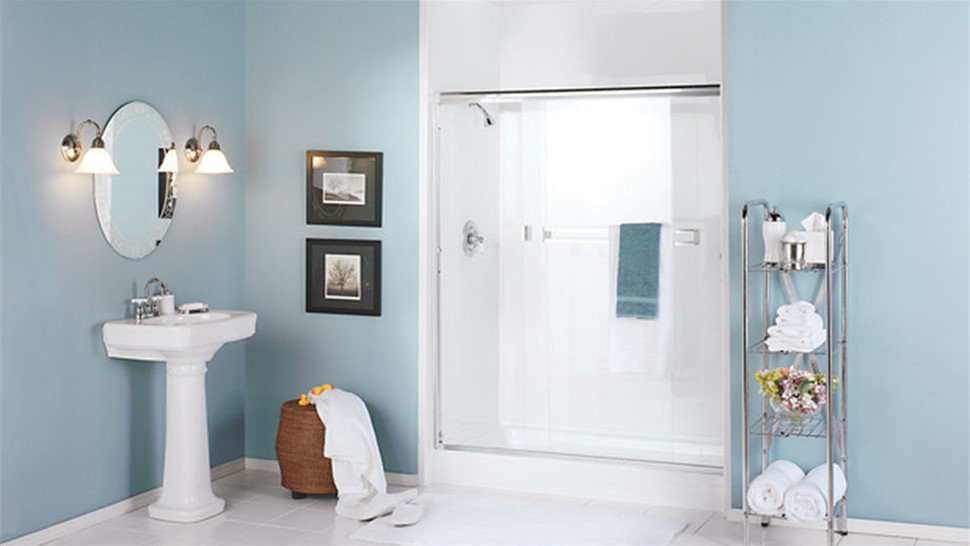 Shower Installation Service
Give your bathroom a fresh, new look with a new shower from Matrix Bath Systems! Our top-rated showers for your home have innovative features and stylish looks. Plus, our affordable remodels cost a fraction of the price of a traditional renovation. We provide top-rated products and exceptional customer service—we want you to enjoy the process of renovating your bathroom as much as you love the final result! Choose us and see the Matrix Bath Systems difference for yourself! We offer:
Replacement showers
Shower doors
Shower bases
Shower wall surrounds
Replacement Showers
If your shower is outdated and hard to clean or you'd just like a new look for your space, our replacement showers are a perfect option for your home! Their surface features Microban, which inhibits the growth of mold and mildew and makes it easy to keep your shower replacement clean without the need for daily scrubbing. Choose from dozens of style and color combinations to find the shower system that will look best in your space!
Stunning Shower Doors
Shower doors put the finishing touch on your shower remodel, and we have beautiful options! Choose from several frame finishes and glass textures to create a custom look. All of our shower doors feature a tapered bottom track for smooth operation. Our doors are also treated with LuxSeal, which eliminates water marks and reduces the need for cleaning the glass by nearly 90%!
Affordable Shower Bases
If the only thing that is wrong with your current shower is an unsightly base, Matrix Bath Systems has an affordable solution! We can replace your shower base with one made from durable acrylic. Our bases are available in several colors, so it's easy to find something to match the other elements in your bathroom. As with many of our bathroom updates, we can usually install a shower base in just one day!
Stylish Shower Wall Surrounds
If you're tired of scrubbing the grout and tile around your shower, we have a solution! Our stylish shower wall surrounds provide the look of tile or stone without the need for constant cleaning and maintenance. Choose from ten colors and eight style designs and surround your shower with this beautiful, low-maintenance option.
No matter which product you choose to update your showers, you can count on Matrix Bath Systems to provide a flawless installation. Our certified crews have the training and experience they need to get the job done right!
Learn More about Our Quality Shower Remodeling
Contact the best bathroom installers to learn more about our shower replacement options. Give Matrix Bath Systems a call today, or fill out our online contact from to request a free, no-obligation estimate!
Shower AccessoriesNew ShowersReplacement ShowersShower BasesShower DoorsShower EnclosuresShower RemodelShower Wall Surrounds