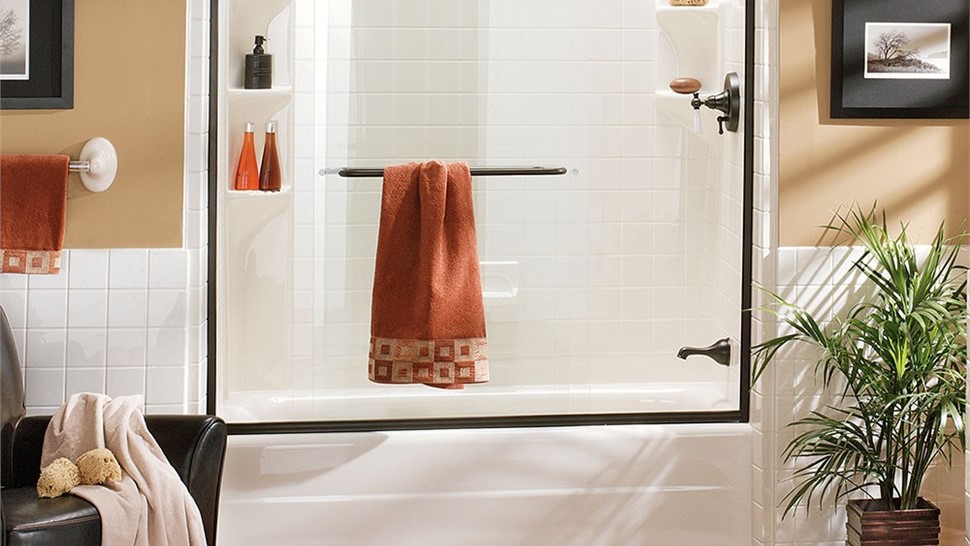 Kalamazoo Replacement Tubs
Are you desperately needing—but also dreading—a Kalamazoo bathtub replacement? Whether you're battling grimy walls, cracked bathtub tiles, or an impossibly uncomfortable design, Matrix Bath Systems is here to transform your bath without any of the stress or sky-high costs you may be anticipating. In fact, we can completely replace your dated bathtub with a beautiful, affordable new model in as little as a single day!
Fast, High-Quality Bathtub Replacement Services for Kalamazoo
At Matrix Bath Systems, our replacement tubs offer far better value than most traditional bathroom remodeling services in Kalamazoo—and it's easy to see why. Unlike your typical bathtub replacement company, we build unique one day baths that perfectly fit our clients' needs. From the base style to the bath wall surrounds, built-in storage units, and fixtures, every element of your standard or walk-in tub will be crafted just for you.
Customized designs aren't all you can expect from our bathtubs and bath surrounds in Kalamazoo, either! Our world-class bathing features are also:
Manufactured from custom measurements, ensuring a perfect fit in your particular space
Made from nonporous, ultra-durable acrylic that won't ever crack, chip, or peel
Infused with Microban surface protection to keep mold and mildew at bay
Installed by factory-certified bathtub replacement experts
Supported by extended warranties for guaranteed value and performance
Grab a Free Cost Estimate Today for Your Stunning Michigan Tub Replacement
If you need a Kalamazoo bathtub replacement, don't get overwhelmed with the high costs and slow remodeling timelines of many local companies. Instead, enjoy a stylish, high-quality bathtub replacement that stands the test of time by trusting the renovation to Matrix Bath Systems.
Call our Michigan bathroom remodeling professionals today to discuss your project specifications and review the many customization options available with our one day baths! You can also sign up for your free in-home bath design consultation and quote by submitting our online form at any time.