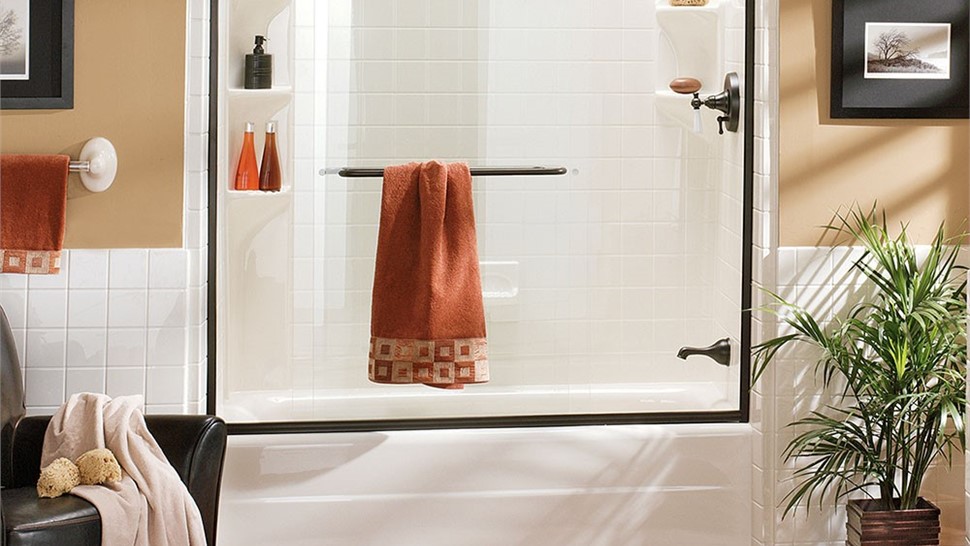 Colorado Bathroom Remodeling
As one of the most frequently used rooms in your home, shouldn't your bathroom be a space that you enjoy? If you're tired of dealing with an outdated bathtub or inefficient shower, or you just want to update the appearance of your space, get in touch with Matrix Bath Systems, a leading provider of bathroom remodeling in Colorado.
At Matrix Bath Systems, our professionals work tirelessly to transform the bathrooms of our customers, taking them from lackluster to luxurious conveniently and affordably. Whatever the size or scope of your project, we've got remodeling solutions that we'll customize to accommodate your unique needs. You can count on us for high-quality:
Bathtub Replacement
Shower Remodeling
Walk-In Tubs
Bathroom Finishing
Update Your Bathroom with a Beautiful Replacement Tub
As one of the most prominent features of your bathroom, your tub can be an ugly eyesore or a beautiful focal point. When you choose choose Matrix Bath Systems for your bathtub remodel service, you can be sure your tub will stand out for all the right reasons. Our non-porous acrylic ensures your tub won't ever crack, chip, fade, or peel—even with daily use. We're so confident in the performance of our acrylic that we offer generous lifetime warranties to protect your purchase.
Streamline Your Space with a Stylish Shower Remodel
As experienced local bathroom remodelers we understand that the process can be a bit stressful. Our goal is to make your experience as hassle-free as possible, providing quality remodeling services that create minimal disruption to your daily routine. Unlike traditional shower remodeling, which can take days or even weeks to complete, we offer convenient one-day bathroom remodel solutions to save you time and money.
Increase Accessibility and Safety with an Elegant Walk-In Tub
At Matrix Bath Systems, we believe that everyone deserves a bathroom that's both beautiful and functional, so we offer easy-access walk-in tubs to reduce risks and discomfort while bathing. Non-slip flooring, easy operation, hydrotherapy jets, and quick drain capabilities are just a few of the benefits you'll enjoy when our bathroom contractors install a handicap accessible walk-in tub in your home.
Comprehensive Bathroom Finishing Services in CO
Create a completely cohesive style for your space with our custom bathroom finishing services. We can take care of every single aspect of your bathroom, including:
Flooring
Toilets
Vanities
Reconfiguration
Lighting
Painting
Learn More About Our Colorado Bathroom Remodeling Service
When you're ready to add style, function, and value to your bathroom, get in touch with the experienced professionals at Matrix Bath Systems. We'd love to provide you with more information regarding how our affordable bathroom remodel solutions can benefit your home, so give us a call right away. You can also request a free, no-obligation project estimate by completing our online quote form today.