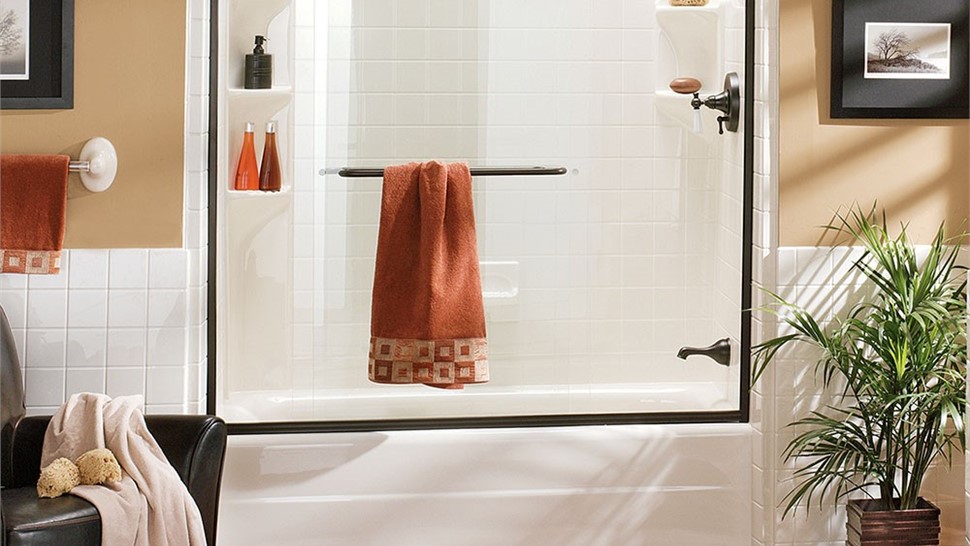 Glen Ellyn Bathroom Remodeling Company
Make the most of your Glen Ellyn bathroom remodeling with the expert services of Matrix Bathroom Systems. We're committed to delivering exceptional customer care and stunning bathroom designs at cost-effective pricing. Glen Ellyn homeowners choose us for their bathroom remodeling time and time again because of our dedication to total-solution renovations, expertise, and budget-friendly pricing. Our remodeling solutions include:
Replacement Tubs
Replacement Showers
Walk-in Tubs
Bath Conversions
Relaxing Replacement Tubs
Enjoy the best combination of durability and luxury with our replacement tubs. Designed for fast installation and easy upkeep, our bathtubs are a fantastic solution to every bathroom remodel.
Durable Replacement Showers
With luxurious designs in space-saving form, Matrix's replacement showers are perfect for remaking a smaller bathroom space or creating a more convenient bathroom experience.
Safe Walk-In Tubs
Eliminate the hazard of slipping or falling with Matrix's safe, secure walk-in tubs that offer relaxing health benefits with low-maintenance designs.
Transformative Bath Conversions
Create a bathroom that better matches the lifestyle you lead with our fast, professional bath conversions that can transform the total look of your space within a price you can afford.
Learn More About Your Chicago Bathroom Remodeling Service
When it comes to your Chicago bathroom remodeling service, you deserve the best. Check out how Matrix Bathroom Systems can be the professional service you've been looking for by giving our friendly team a call, or fill out our online form to request your free, no obligation quote today!