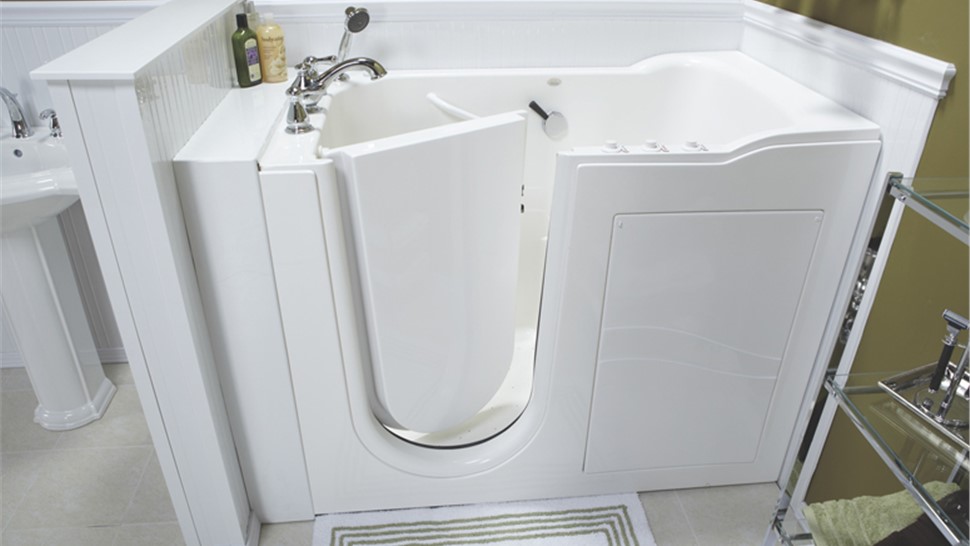 Walk-In Tubs
For seniors and those with limited mobility, walk-in tubs are an ideal choice for getting the safety and security you need to maintain bathing independence. However, you don't have to sacrifice on style to get the security your family deserves!
At Matrix Bath Systems, we carry top-of-the-line walk-in bathtubs that are customized to your unique situation. From stylish designs and accessories to walk-in tub installations, we are the one-stop shop for accessible bathing solutions for homes across the region.
Walk-In Bathtubs Customized to Your Needs
Accessible tubs are a popular product for modern homeowners who wish to age in place or need to get rid of the stress of bathing with hazardous, traditional bath features. Matrix Bath Systems understands the needs of local homeowners, and we're proud to offer the best in walk-in tubs for enhancing the luxury, style, and accessibility of any home.
When you choose our professional crew for your easy-access bathtub installation, you can feel confident knowing that you will be getting a product that delivers:
Safety: Our walk-in bathtubs feature built-in seats, easy-to-reach controls, and grab bars to ensure that you have all the accessibility products necessary to regain your bathing independence.
Style: Choose from a variety of colors, styles, and options for a one-of-a-kind look, and further customize your bathroom with beautiful surrounds for a complete bath makeover!
Durability: All of our tubs are crafted from high-quality, nonporous acrylic that is warranted to never chip, crack, or dent, and our custom-fit installations guaranteed a water-tight fit.
Comfort: Innovative hydrotherapy jets soothe sore muscles and joints, and you can relax in a clean, fresh space with the protection of Microban®-infused acrylic that eliminates mold and mildew.
Grab a Precise Estimate Today for a Walk-In Tub Installation
As a leading name for bathroom remodelers, the crew at Matrix Bath Systems has one priority—getting you the luxurious, accessible bathroom you deserve at a price that fits within your budget. Give us a call today to get more information on our stylish walk-in bathtubs, or fill out our online form to request your free, no-obligation price quote.