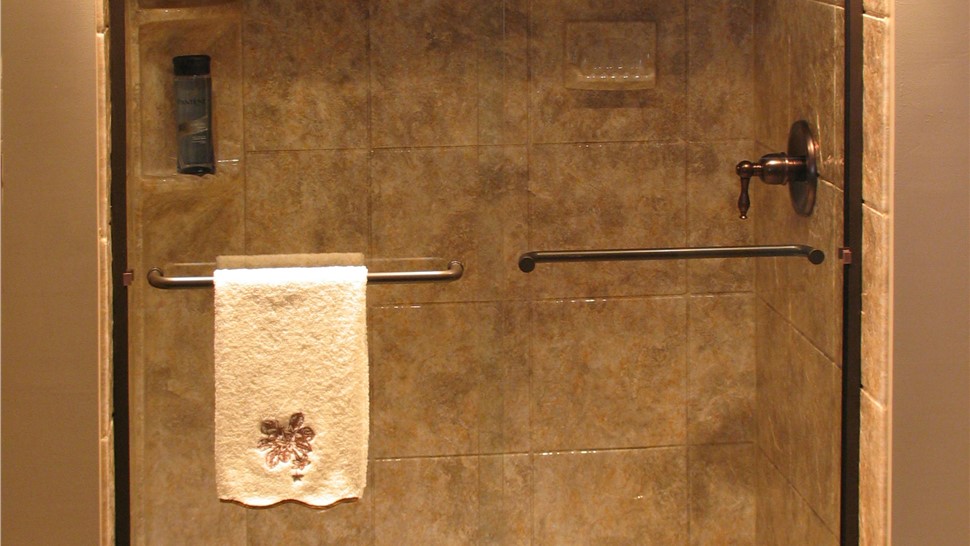 Shower Doors
Is your shower curtain just not doing the job when it comes to keeping the bathroom clean? Do you have old glass doors that have become a colony for unwanted mold and mildew? Shower door replacement and installation from Matrix Bath Systems could be the answer. We have a wide range of door styles to match any bathroom style. Our contractors can also install your new doors quickly to save you time and effort in cleaning up after every single shower.
Attractive Shower Doors at Affordable Prices
Matrix Bath Systems provides a wide selection of shower doors to help keep your bathroom free of water spray. You'll be able to find everything from clear to textured to frosted glass doors that perfectly complement the rest of your bathroom decor. We use high-quality glass, metal frames, and hardware to ensure that your shower door replacement not only looks good but also lasts.
For any home remodel, the quality and reputation of the company providing your installation is vitally important. Matrix Bath Systems offers these additional benefits:
Fast, one-day turnaround on new door installations
Product warranties to protect your investment
Mold-, mildew-, and microbe-resistant materials
Financing options for homeowners
Wide range of metal and glass style options
Take Charge of Your Shower Installation Today!
Right now, perhaps you only need a new shower door, but there may be a time down the road when you'll need a complete shower installation. No matter what you need or when you need it, Matrix Bath Systems can be your bathroom renovation contractors. We'll handle any project, small or large, to your complete satisfaction. Find out more about our services and get a free price estimate by phoning us or filling out our quick online form!