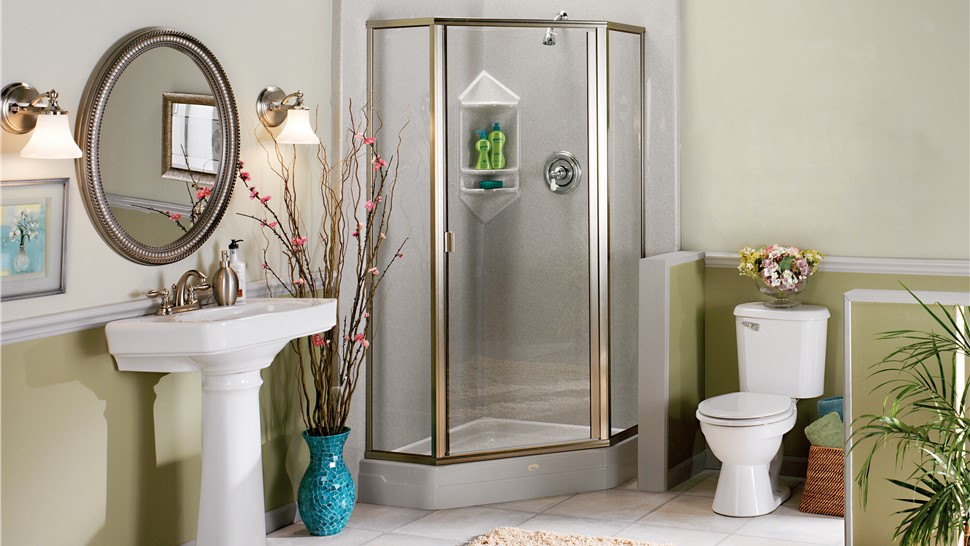 Replacement Shower Installation
Installing a replacement shower is a quick, affordable way to refresh your bathroom. Whether you are dealing with a perpetually grimy shower, looking for an accessible solution, or trying to beautify your bathroom, Matrix Bath Systems' selection of quality replacement showers has something to suit every space.
Our team of talented designers and experienced installers can help you choose the features that perfectly meet your needs, and we can install your new shower in as little as one day. For top-rated replacement showers, call us!
Affordable Replacement Showers
Many homeowners put off a much-needed shower remodel because they think the project would be too expensive. While the cost of a traditional bathroom remodel can be prohibitive for some families, we offer options that cost a fraction of the price of a standard renovation. Don't worry about sacrificing quality for a great price when you choose us to replace your shower! Matrix Bath Systems' showers boast desirable features, including:
Many Styles: Choose from dozens of stunning style and color combinations.
Microban: Our showers are protected with Microban, making their surfaces resistant to mold and mildew and easy to clean.
Lifetime Warranty: The manufacturer stands behind their shower replacement products with a limited lifetime warranty.
Custom Manufacturing: Your shower replacement will be custom fabricated based on detailed measurements of your space for a perfect fit.
Installed with LuxBond: LuxBond is an adhesive that dries rock hard to ensure that your shower stays in place and provides a leak-proof fit.
Learn More about Our Quality Showers
Contact our bathroom remodelers to learn more about our top-rated showers and to receive a free, no-obligation estimate. Give Matrix Bath Systems a call today, or fill out our online contact form to get started!