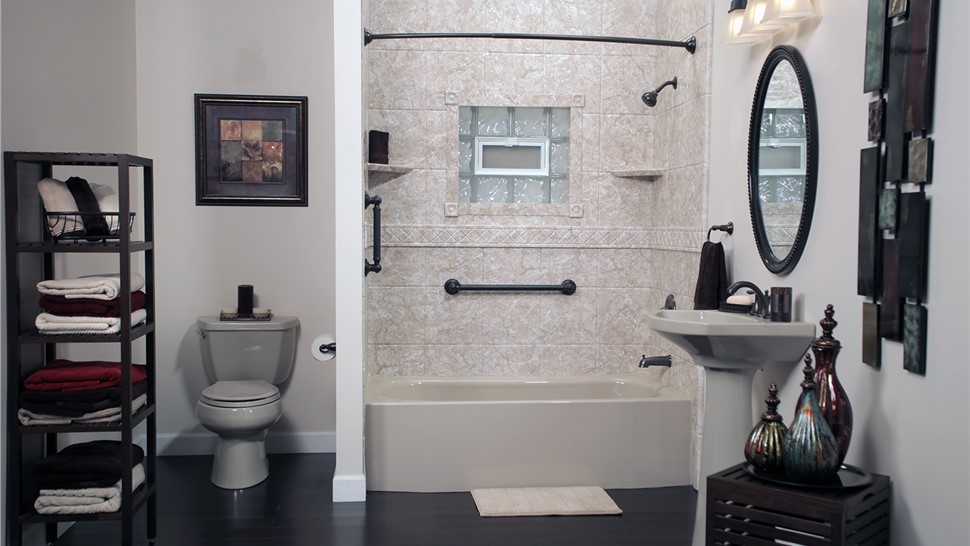 St. Joseph Replacement Tubs
Is your bathtub causing you more stress instead of helping you relax? If so, it's time to consider a replacement. However, you shouldn't attempt to install any bathtub on your own. With the help of trained professionals, you can enjoy fast, effective, and long-lasting results.
Fortunately, you don't have to look far to find a team of experts to assist you. Matrix Bath Systems has been installing St. Joseph replacement tubs for years, so we are confident that we can leave you with a beautiful, low-maintenance bath.
High-Performance Replacement Tubs to Improve Your Bathroom
At Matrix Bath Systems, we specialize in premium-quality replacement tubs for St. Joseph homes. More importantly, we pair the products with expert bathtub replacement services so that we can optimize all of their features. In fact, we can complete a fast installation and guarantee your satisfaction with our:
Strong Acrylic:

We make all of our bath surrounds and walk-in tubs out of multi-layer acrylic that is tough enough to withstand daily use.

Mold Resistance:

Our St. Joseph bath wall surrounds feature antimicrobial protection to prevent mold and mildew growth.

Easy Cleaning:

Since all of our products are solid pieces of non-porous acrylic, you can easily wipe them clean.

Stylish Designs:

You can work with our designers to choose your ideal color, style, patterns, and accessories for your one-day baths.
To prove how much we believe in our process, we stand behind our products and services with strong warranties. All of our replacement bathtubs come with limited lifetime protection so that you can enjoy them for decades to come.
Learn More About Our Replacement Tubs at St. Joseph
Don't put off your tub replacement any longer! Instead, pick up the phone and contact Matrix Bath Systems right now to schedule a consultation with our St. Joseph bathroom remodelers. You can also get in touch with our professionals by submitting your project details through our simple online quote form.