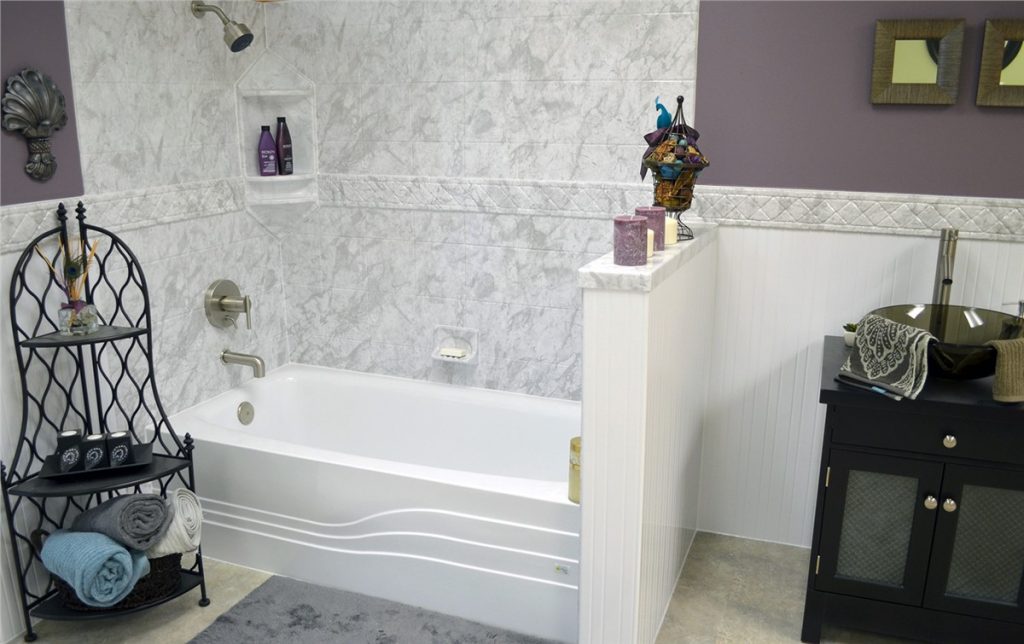 Holland Acrylic Wall Systems
You shouldn't have to live with unsightly, damaged bath walls. After all, nothing takes away from the comfort of your daily routine more than having to look at grime, mold, and outdated patterns that no longer suit your style.
At Matrix Bath Systems, we know what it takes to improve your local bath, and our certified team offers Holland acrylic wall systems that are able to be fully customized to the needs of your space. Whether you are going for a classic look or modern innovation, we offer the quality products and fast services needed to transform your bathroom.
Maximize the Style and Performance of Your Bathtub Replacement
You might be wondering why you should invest in acrylic bath walls for your bathtub replacement—and we're here to put your mind at ease.
There's more to our products than just their beauty, which is impressive in itself! Our acrylic wall systems also provide maximum protection from mold and a grout-free surface that is easy to clean, highly durable, and backed by a lifetime warranty.
Think about that for a minute.
Not only will you be getting a complete style transformation of your walls with us as your bath remodeler, but you'll also receive:
Hassle-free service from a bathtub installation company that only sends factory-trained, experienced installers to your home.
One-day service that minimizes the stress, hassle, and downtime of bathroom remodeling.
Long-term value with acrylic tubs and wall systems that are built from innovative materials that will never crack, chip, dent, or discolor.
Money savings through our highly competitive pricing and flexible financing offers.
Sign Up for a Free Quote Today for Holland Acrylic Wall System Installation
Do we have your attention? If you're ready to learn more about how Matrix Bath Systems can upgrade your local home, the process to get started couldn't be easier. Connect with one of our Holland bathroom remodelers today by calling or filling out our brief online form. We can answer any questions you have about our acrylic wall systems and help you get set up with a free quote and consultation.