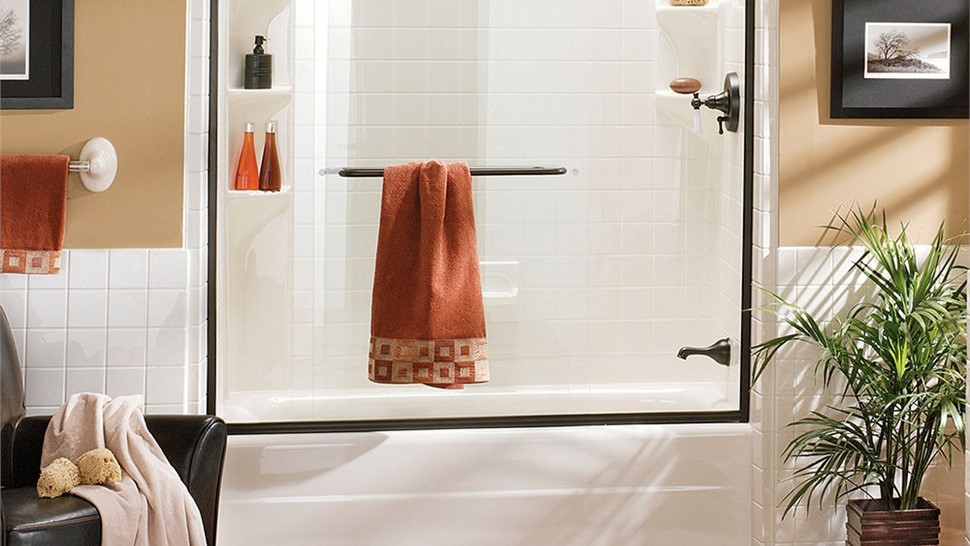 Grand Rapids New Bathtubs
From handicap accessibility to simpler maintenance to relaxing bath-time luxury, there are many reasons you may be considering a new bathtub installation. Regardless of the motives behind your remodeling plans, there's just one Grand Rapids new bathtub company to call: Matrix Bath Systems. We'll listen to your concerns, take careful measurements of your space, custom-manufacture the gorgeous new tub you've always dreamed of, and then install it in as little as a single day!
Craft the Stylish New Bath You've Always Wanted
At Matrix Bath Systems, we know that a new bathtub installation doesn't have to cost a fortune in order to deliver high-value results. In fact, our new tubs are typically available at a fraction of the price of traditional bath renovation services—without ever compromising on durability, quality, or style! We have deep experience installing new bathtub systems throughout Grand Rapids, and we always provide top-quality products with:
Single-day installation timeframes for maximum convenience
Nonporous acrylic that won't ever dent, chip, crack, or peel
Microban technology to actively repel mold and mildew
Dozens of customized design options, including color, texture, and built-in storage
The protection of manufacturer limited lifetime warranties
Optional handicap-accessibility features for a safer senior bath
Flexible financing options designed to suit any household budget
Ready for Your Michigan Tub Replacement? Sign up for an Accurate Quote Today
As a BBB-accredited business, Matrix Bath Systems approaches every Michigan bathroom remodeling project with a collaborative spirit and a dedication to 100% customer satisfaction. Why not experience our strong, customer-focused service by getting in touch with our new bathtub experts today?
Simply call us or fill out our fast online form, and we'll be in touch to schedule a consultation and quote for your Grand Rapids new bathtub. Our pre-project appointments are always free and come with no obligation to you—so go ahead and contact us now!