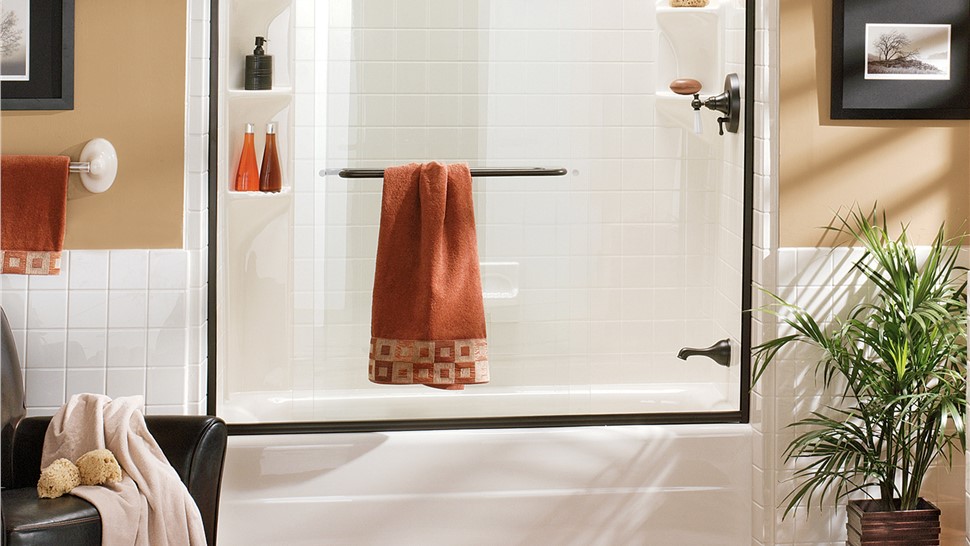 Southwest Michigan Bath Conversions
Installing a new bathtub is one thing. Completing a conversion is quite another, but it can be done quickly, easily, and affordably when you choose the Southwest Michigan bath conversions from Matrix Bath Systems!
Our conversion experts believe everyone deserves to have a bathroom space that works for their family, which means we can easily transform your shower or tub. We can even complete your bathroom transformation in as little as a day! It doesn't matter if you want to get rid of that old tub and update to a shower, or you have a moldy shower that needs to be replaced with a tub, we can give you the bathroom space you've always wanted.
Personalize the Perfect Tub or Shower Conversion
The best tub conversion or shower conversion is one that includes personal details. Even though our installations are fast and affordable, we still enable you to personalize every detail of your new bathroom. That includes choosing from details like:
Tub to Shower Conversions
Shower to Tub Conversions
Walk-In Tubs
Accessories
Colors, Patterns, and Styles
Our Southwest Michigan bath conversion company does a lot more than install tubs and showers! We are a true top-to-bottom bathroom remodelers. We can make sure your new tub or shower looks flawless in your bathroom because we can also provide you with flooring installations, vanity lighting, and much more!
Request a Free Quote on Farmington Hills New Bathtubs
Our Southwest Michigan bathroom remodeling company has proven that a new tub or shower doesn't have to take a long time to install, but we can also show you that a remodel doesn't have to cost as much as you think. Not only do we offer free estimates and upfront pricing, we also have flexible in-house financing options. Call or fill out our online quote form to get your free estimate from Matrix Bath Systems today!