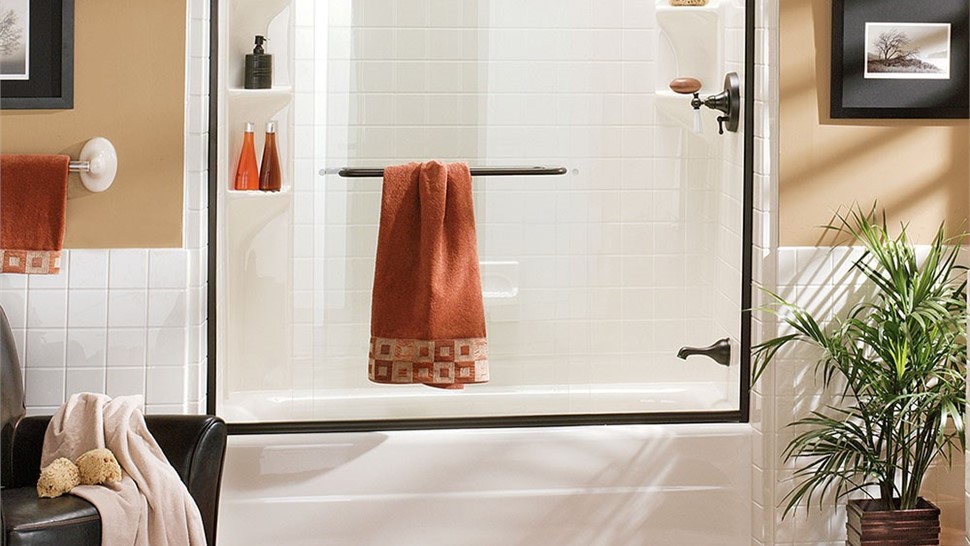 Bathroom Remodeling Southwest Michigan
When it comes to bathroom remodeling in Michigan, nobody does it quite like the experienced professionals at Matrix Bath Systems. Our Southwest Michigan bathroom remodeling company has been helping homeowners get functional and stylish bathrooms without breaking the bank for years, and we'd love to help you, too! From basic tub upgrades to a total reconfiguration of your space, you can count on our talented contractors for superior products, installation, and unparalleled customer service and support. Two of our Southwest Michigan locations include:
Kalamazoo Bathroom Remodeling
Grand Rapids Bathroom Remodeling
Comprehensive Bathroom Remodeling Solutions in Kalamazoo
No matter what type of service you're looking for, our bathroom contractors have the skills, experience, and training required. You can trust us for the highest quality:
Replacement Tubs: A bathtub replacement is a quick and affordable way to upgrade the appearance of your entire space. From tub/shower combos to relaxing whirlpool baths, we've got the perfect fixture for you.
Replacement Showers: Our shower remodeling experts have everything you need to customize your Kalamazoo shower. Choose from doors, bases, wall surrounds, enclosures, and accessories to create the shower of your dreams.
Walk-In Tubs: Make independent bathing safe again with our stylish walk-in tubs. Our tubs offer non-slip flooring, safety grab bars, built-in seating, and hydrotherapy jets to make bathing safe and comfortable.
Bath Conversions: Get the bathing system that matches your lifestyle with our cost-effective tub-to-shower or shower-to-tub conversions.
Trusted Grand Rapids Bathroom Contractors
Not only do we offer tubs, showers, and conversions, we also feature a variety of finishing services to create a completely cohesive look for your Grand Rapids or Kalamazoo bathroom. We'll listen to your design ideas, measure your space, and provide professional suggestions for products and services that accommodate your needs while meeting your budget. Our local bathroom remodelers will complete your bathroom with:
Flooring
Toilets
Vanities
Reconfiguration
Lighting
Painting
Get a Free Project Estimate for Your Southwest Michigan Bathroom Remodel
Why keep putting up with a bathroom you don't love when our Michigan bathroom remodelers can transform your space in as little as one day? We'd love to provide you with more information regarding our bathroom remodeling solutions in Southwest Michigan, so give us a call right away. You can also request a free, no-obligation project estimate by taking a moment to complete our online contact form today.