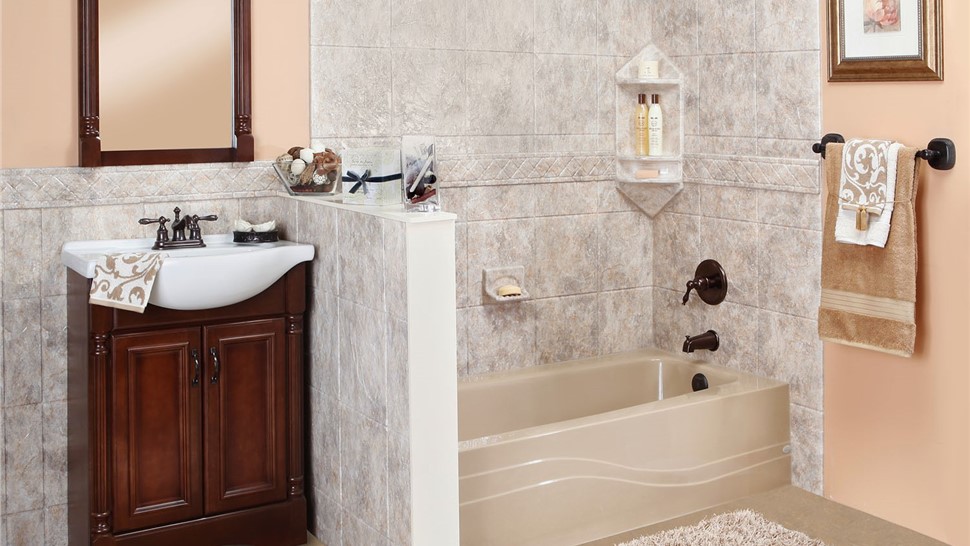 Ann Arbor Baths
A bathtub is the perfect addition to any bathroom. It's great for expanding families, anyone who wants to soak and relax at the end of the day, and there are even some options that will help seniors stay safer in the bathroom. No matter why you're excited about getting the tub you've always wanted, we've got exactly what you're looking for.
Matrix Bath Systems offers a variety of Ann Arbor baths in a variety of colors and styles. We install bath accessories, like wall surrounds, and we can even finish your bathroom with new flooring, vanities, lighting, and more. Depending on the details of your particular remodel, we may even be able to provide you with a tub in as little as a day!
Choose a Bathtub Replacement That's Right for Your Bathroom
Some bathrooms are small, and some are large. Because every bathroom is different, you need a Ann Arbor bathtub replacement that is personalized just for your space. At Matrix Bath Systems, we can customize a new bath liner that is made to fit like a rock over your existing tub, eliminating the need for messy demolition, and ensuring your new tub fits your space perfectly.
Choose a bathtub installation from our wide range of products that include:
New Bathtubs
Bathtub Replacements
One Day Baths
Bath Wall Surrounds
Bath Accessories
Tub to Shower Conversion
And more!
Learn More About Ann Arbor Baths with Free Pricing
You want to learn more about all the design options you have when you work with our Michigan bathroom remodelers, but you also want to know how much it's going to affect your budget. Matrix Bath Systems would be excited to help you customize the perfect tub for you with attention to your budget, so your remodel doesn't break the bank. Call or fill out our online form to get your free pricing right now!