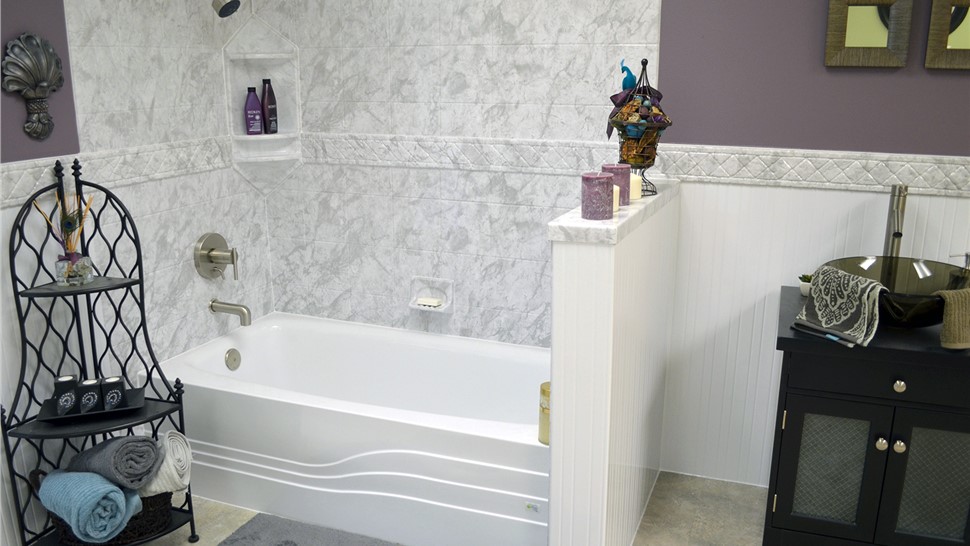 Ann Arbor Acrylic Wall Systems
You spend a lot of time in your bathroom, so shouldn't it be a place that you actually enjoy using? There are plenty of features that go into making a bath a relaxing retreat, and having beautiful, stain-free walls is the first step towards creating your dream space.
At Matrix Bath Systems, we offer revolutionary products that can transform any bathroom in as little as one day. Throughout Ann Arbor, acrylic wall systems are delivering low-maintenance beauty and long-term value—so, why wait another day to take your bath space to the next level?
Upgrade Your Bathtub Replacement with Acrylic Walls
When you enhance your bathtub replacement with new acrylic walls, you'll be getting benefits that add value, style, and functionality to your bathroom.
Consider what this could mean for your family!
Not only will you save time and money on maintenance, but you'll create a comfortable bathing space that looks great and works for the needs of your household. By offering the best in highly durable acrylic tubs and wall surrounds, we deliver solutions that come with:
One Day Installation: We're not your typical bathtub installation company. Using innovative techniques and detailed measurements, we get your new acrylic walls installed in just one day.
Custom Style Options: From cozy country bathrooms to sleek, modern spaces, we have acrylic wall system options to suit your taste in texture, color, finish, and function.
Easy Upkeep: If you thought that fast installs and stylish results were great, it gets better! Our acrylic products are protected with Microban technology that fights back against mold, mildew, and grime—leaving you with a spotless bath.
Impressive Warranties: We stand behind the quality of our work as a local bath remodeler, and we deliver peace of mind by offering limited lifetime warranty coverage on your investment.
Learn More About Our Acrylic Wall Systems for Ann Arbor Homes Today!
Do we have your attention? There has never been a better time than now to take the first step towards an easy-to-clean, stunning bathroom, and it all begins with a call to the trusted Ann Arbor bathroom remodelers—Matrix Bath Systems. Contact us today to learn more about our acrylic wall systems, or fill out our online form now to request a free quote and consultation.