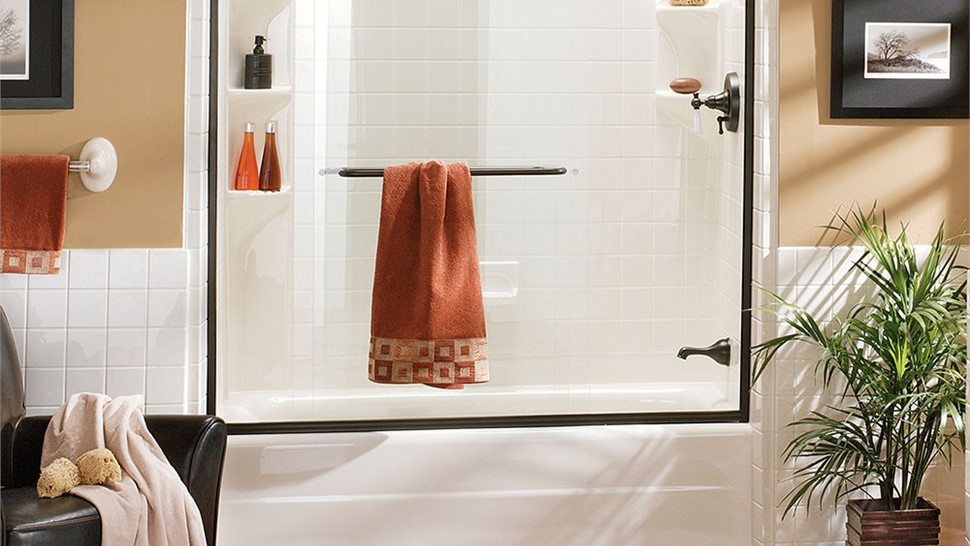 Ann Arbor Bathroom Remodeling Company
When you're ready to transform your bathroom with Ann Arbor bathroom remodeling services, look to the experts at Matrix Bathroom Systems for stunning designs and affordable prices. Our commitment to making bathroom remodeling accessible and stylish is one of the reasons why so many Ann Arbor homeowners choose us for their remodeling needs. We offer fast, budget-friendly remodeling solutions to match all of your needs, including:
Replacement Showers
Walk-in Tubs
Bath Conversions
Luxurious Replacement Tubs
With replacement tubs from Matrix, you never have to worry about the quality and durability of your tub again. Each of our bathtubs is created with mold and mildew-resistant acrylic, and designed to prevent warping, chipping, and cracking.
Space-Efficient Replacement Showers
If you're shopping for replacement showers, check out the low-maintenance, spa-like designs from Matrix that offer space efficiency and luxury.
Secure Walk-In Tubs
Truly relax in one of Matrix's walk-in tubs, knowing that your safety and bathing independence are our top priority. With designs created to prevent slipping and maintain easy upkeep, your limited mobility will no longer be a barrier to your bathing experience.
Convenient Bath Conversions
Transform the look of your entire bathroom in as little as one day with stunning bath conversions from Matrix. We'll swap out your old tub for a new, convenient shower or vice versa to make your bathroom truly feel like yours.
Learn More About Your Bathroom Remodeling in Michigan
Don't wait any longer to start your bathroom remodeling in Michigan. Give our friendly team at Matrix Bathroom Systems a call and learn more about the benefits of our service, or fill out our online form to schedule your free quote today!