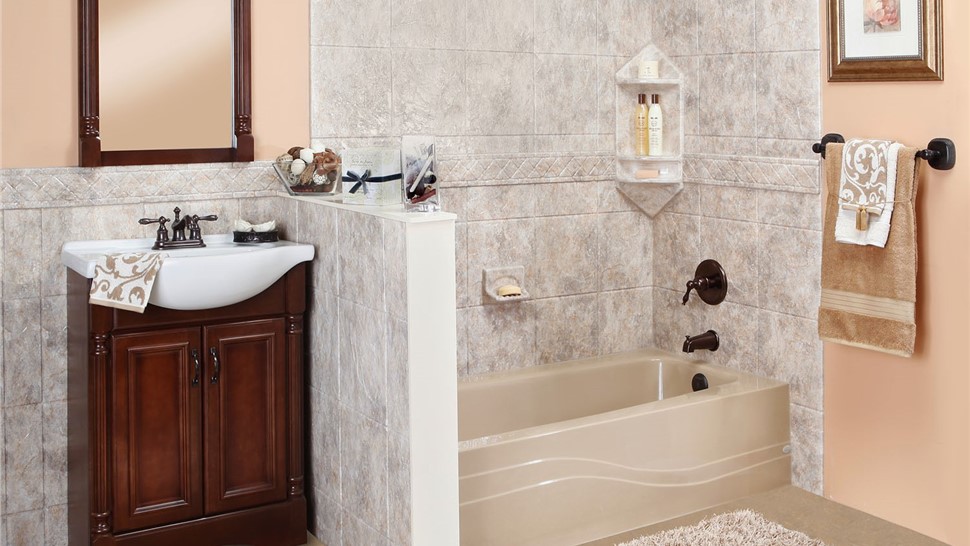 Bathtub Installation Company
If an unattractive, decades-old bathtub is bringing down the style and livability of your home, it's time to call on the remodeling pros of Matrix Bath Systems. Instead of suffering through a bath you can't enjoy, we'll help you replace your outdated bathtub with an innovative, low-maintenance model that can be fitted and ready for use in as little as just one day. With an extensive selection of high-quality baths and a commitment to 100% customer satisfaction, we're Chicagoland's first-choice bath remodeler!
A Bath Remodel Made Just For Your Family
Your bathroom should be a comfortable space that suits your daily routine and adds style to your home. And by working with Matrix Bath Systems for your bath replacement, that's exactly what you'll get! Our replacement bathtubs are never off-the-rack; they're always specifically designed and custom-fabricated for each individual household. Learn more about the benefits of our baths below—or contact us today for a custom, itemized project quote!
Durability: Our replacement tubs are built from heavy-duty acrylic that won't show signs of damage or deterioration, even after years of heavy use.
Design: For a cohesive, eye-catching update, you can choose your bath system's color, pattern, and accent styling. If you'd like a more complete transformation, add some elegant bath wall surrounds or custom flooring!
Cleanliness: Because our new bathtubs are imbued with powerful Microban® protection, you won't have to spend hours cleaning to get a fresh, mildew-free tub.
Variety: Your new tub is sure to fit your lifestyle because you have complete control over its design! Whether you want classic style or accessible entry, we have a wide selection of baths to meet your needs.
Find out More About Our Baths and Get Your Free Cost Estimate Today
Across the region, homeowners trust Matrix Bath Systems for gorgeous replacement tubs ready in as little as one day. Find out how affordably we can remodel your tub by calling us or completing our brief online form now! One of our bathroom designers near you will be in touch to schedule your free detailed cost estimate. For an even more affordable remodel, be sure to ask about our zero-money-down financing plans!