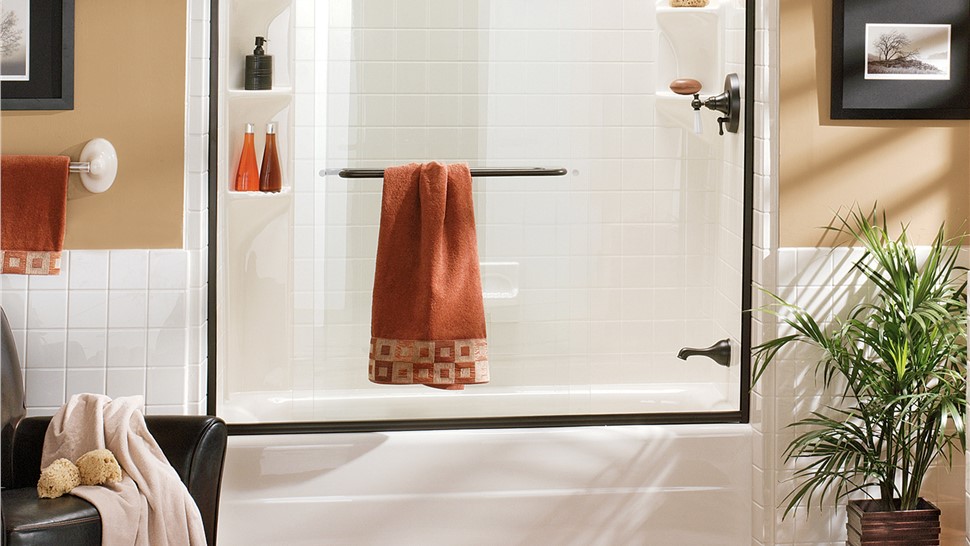 Bathroom Conversions Options
Bathtubs and showers both have their benefits, but that doesn't mean that they are both the right choice for every home. When you need to swap your tub or shower for a feature that better suits your lifestyle, Matrix Bath Systems is the team you can count on for fast and affordable bath conversion. In as little as one day, we can upgrade your bathroom with our premier services that include:
Tub-to-Shower Conversions
Shower-to-Tub Conversions
Tub-to-Shower Conversion Services for Efficient Bathing
Are you ready to replace your clunky, outdated tub with a stylish shower system? Our bathtub-to-shower conversion professionals have got you covered with expert installation and high-quality products for your bathroom remodel! By custom-fitting your new shower to be installed seamlessly into your existing space, you get a beautiful bathroom that comes with:
Customizable bases, doors, surrounds, and accessories
High-quality acrylic construction
Accessibility options with barrier-free showers
One-day installation to convert your tub to a shower
Relax in Luxury With a Shower-to-Bathtub Conversion
A shower-to-tub conversion is a cost-effective and efficient way to get the luxurious bathing experience that you have been dreaming of for your home. We offer a vast selection of custom colors, styles, and designs to complement any aesthetic, and the innovative features of our beautiful bath replacement products include:
Extreme durability with a replacement tub that won't crack, chip, or dent
Bath conversions infused with antimicrobial Microban® protection
Walk-in bathtubs for independent bathing
Affordable financing options and competitive pricing
Grab a Free Estimate Today for Bath Conversions in Northern Illinois
In a fraction of the time and cost of a traditional bathroom renovation, our team of remodeling bathroom experts can deliver superior service that brings your vision for a stylish and functional bath to life! Just give Matrix Bath Systems a call today, and we'll be happy to answer any questions you have about our bath conversion services. You can also fill out our brief online form now to request a free, no-obligation estimate and consultation!