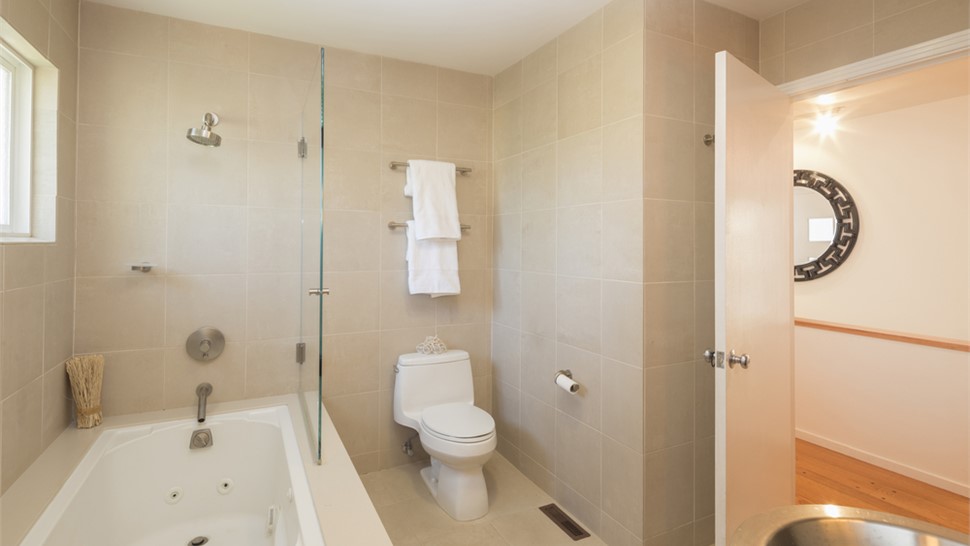 Bath Reconfiguration
Do you often walk into your bathroom and think that it would work so much better if it were laid out differently? Perhaps the placement of your toilet is odd or your separate shower and tub need to be replaced with a shower/tub combo. When you have a less-than-optimal layout, Matrix Bath Systems can assist with a more efficient bathroom reconfiguration. We'll transform your bathroom from oddly arranged to convenient and functional in no time.
Quick & Easy Bath Renovations
Reconfiguring a bathroom is a more involved process than a simple update, but it can be very rewarding. Not only will it improve your use and enjoyment of your bath space, but it will also have a dramatic effect on the value of your home. Rather than attempting complex bathroom renovations and reconfigurations on your own, it's better to use trained contractors who can expertly handle the removal and repositioning of fixtures and plumbing installation. Our team has the experience and skills needed to do the job properly.
As with all of the additional services we offer, homeowners can also count on Matrix Bath Systems to reconfigure your bathroom with our usual high-quality of service and benefits. Some of the features you'll enjoy include:
Several bathroom floor plan options
Wide selection of fixture styles
Microban technology-infused products that resist mold and mildew
Long-lasting product warranties
No money down financing options
Sign-Up for a Free Quote on Your Bathroom Reconfiguration
Create a fully functional and efficient bathroom with help from our bathroom remodelers. Matrix Bath Systems can guide you in determining the best layout that is also the easiest to make happen, and we can offer you a full range of colors and decor selections. Find out more about our bath reconfigurations and get a free price estimate by calling us or filling out our online form.