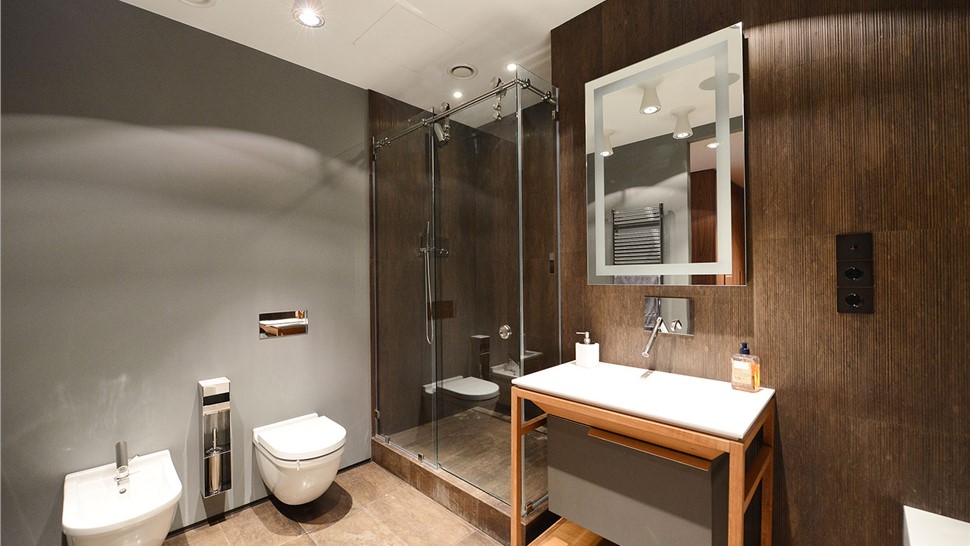 Bathroom Painting
To complete a total bathroom remodel, you can refresh your bathroom walls by hiring experienced painters. Matrix Bath Systems offers bathroom painting in addition to our bathroom remodeling products and services so you don't have to deal with the hassle on your own. With all of the knowledge and skills we have acquired with painting and remodeling, you can trust us to deliver the superior results you deserve.
Experienced Bathroom Painters
At Matrix Bath Systems, we believe that you shouldn't have to hire different companies to complete your bathroom remodel, so we strive to be a one-stop shop with our painting services. After you have your new bath or shower installed, you can trust us to give your walls a fresh paint job without making a mess of everything else. Our designers can also provide guidance if you aren't sure of the color you want. The following are just a few of the added benefits you can enjoy when you choose our bathroom painters:
Many Options: You don't have to settle for a few paint options with us. In fact, there are several colors and finishes from which you can choose.
Fast Service: You don't have to worry about a large disruption to your daily routine because we work to complete our jobs in as little as one day.
Professional Painters: When you choose Matrix Bath Systems, you are putting the paintbrush in good hands because we only hire the most qualified bath painters.
Financing: Don't have the cash for your bathroom painting and remodeling project? Don't worry! We have several attractive financing options to help you afford it.
Contact Us for More Information on Our Painting Services Northern Illinois
If you are ready to give your bathroom the makeover you have always dreamed of, then it is time to contact Matrix Bath Systems. With the help of our licensed professional bathroom remodelers in Northern Illinois, you can be on your way to enjoying a beautiful new bathroom. To learn more about our additional services, call us or fill out our online form to request your free quote today.