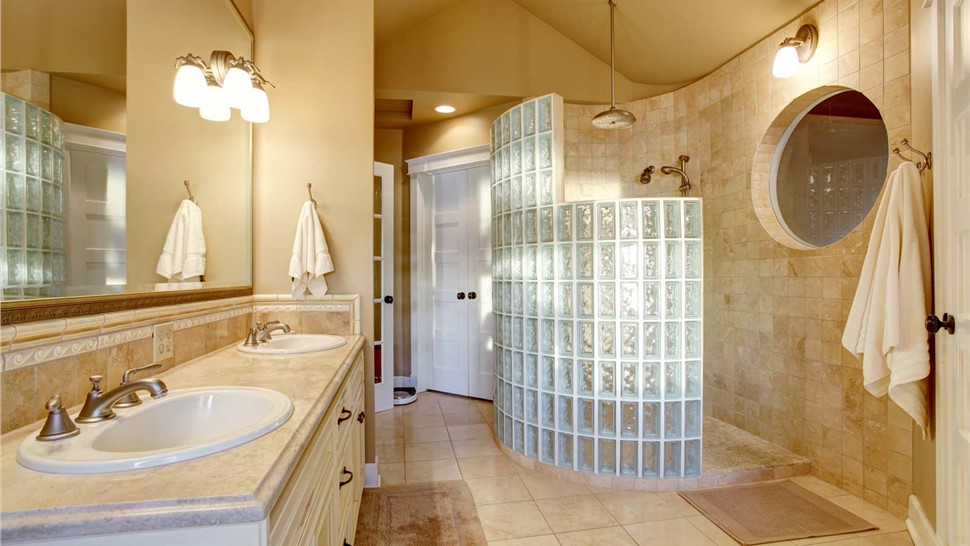 Glass Block Walls for Showers
Are you looking for an alternative to tile and acrylic shower walls or shower curtains? If so, you should consider installing glass block walls. However, that is not a task you should attempt on your own. Instead, you should hire a team of experienced glass block wall. At Matrix Bath Systems, we have trained our installers in the most effective techniques to provide you with quick and stunning results.
Experienced Glass Block Wall Installers
Matrix Bath Systems strives to offer comprehensive bathroom remodeling solutions, so you can choose our glass block walls to accompany your bath or shower installation. When you do, our designers will help you choose the right look for your vision, budget, and space. If you are on the fence about whether or not to install bathroom glass walls, then you can discuss your ideas with us, and we can provide you with more information on all of the benefits you can expect to receive:
Glass block walls are easier to clean than tile and other non-acrylic shower wall options.
You can ditch grimy shower curtains by using the glass block instead.
Your bathroom can stand out from others with the contemporary look.
We can complete your convenient installation in as little as one day.
For More Information Contact Us About Our Glass Block Walls
As part of your bathroom remodel, you can choose our additional services and have glass block walls installed in your home. Our bathroom contractors near you can provide you with the bathroom of your dreams. Get started today by either calling or filling out our online form to request a free quote!