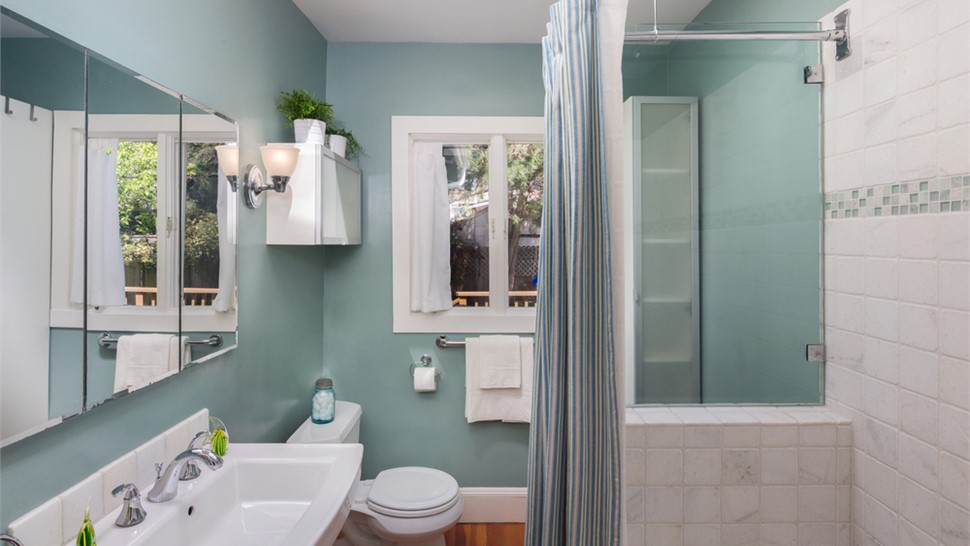 Custom Tile for the Bathroom
When you prefer the look and feel of custom bathroom tile, it's important to rely on a company with skilled installers and well-made products. If the tile is askew or the grout the slightest bit messy, it can make your entire bathroom seem poorly refinished. Matrix Bath Systems provides homeowners with the installation of bathroom tile that meets even the most exacting standards. Add tile to your bath enclosure for a luxurious space that you'll love spending time in.
Custom Tile Installation for the Bathroom
Not many bath installation companies offer custom tile services. However, we know that customers occasionally want something more than a standard acrylic wall surround. They want beautiful, richly colored bath and tile for their shower enclosures. To give everyone the opportunity of having their dream bathroom, we're proud to offer additional service such as custom tile installation for your remodels.
Matrix Bath Systems also provides customers with the following features to ensure their complete satisfaction with the finished project:
Custom bathroom tile that can be installed within one day!
Warranty Coverage on products and services.
You may be able to qualify for no money down financing.
A variety of tile colors and shapes for an original look.
To Learn More About Our Custom Tile
You need bathroom remodeling contractors for a custom tile installation. Our team is trained, efficient, and provides excellent results. Whether you are looking for something bold and eye-catching, or just want a classic, neutral style, Matrix Bath Systems can provide it. Find out more and request a free price estimate when you contact us by phone, or simply fill out our online form.