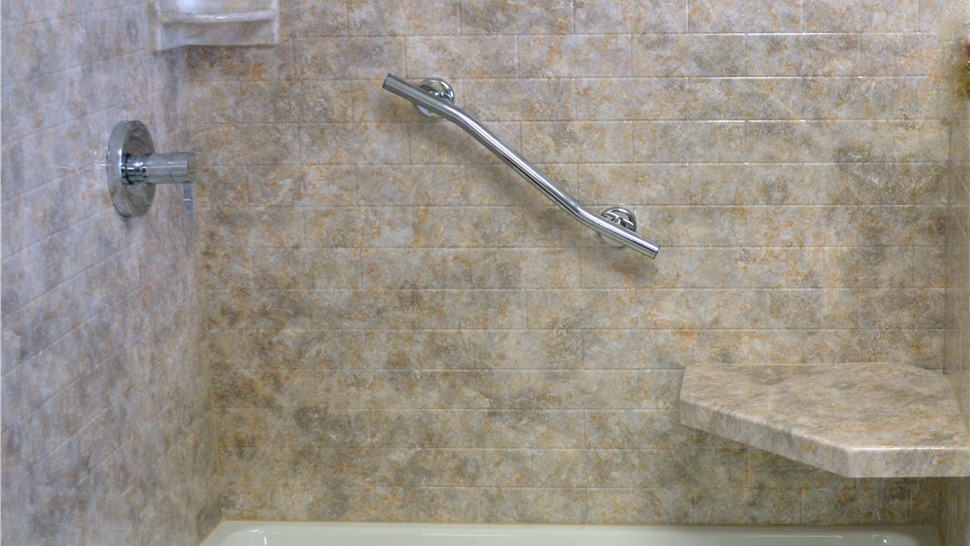 Shower Seats
When age or physical challenges make it difficult to remain standing in the shower, your safety is at risk. Seniors and people with mobility issues can become dizzy or need to sit down in the shower and then have a hard time standing up again. Reduce hazards and improve your quality of life and bathing enjoyment with shower seats from Matrix Bath Systems. We can install a seat at your desired height, with or without armrests and handles, to make it easier, safer, and more pleasant to shower.
Save Time With Shower Seat Installers
We're always happy to help our customers find shower seat solutions. Our selection of seats and benches for replacement showers includes many stylish yet practical options that can securely support fully grown adults of all sizes. You'll be able to choose the exact accessories you'd like to be added on, such as handlebars to provide support when standing as well as handy storage solutions. Our shower seat installers can usually set up your comfortable new seat within just one day!
Matrix Bath Systems also takes the time to provide customers with additional benefits, such as:
Warranties on Accessibility Products
Bath Features Infused with Microban Technology
Flexible Financing Options
Complete Remodeling Services
Learn More About Our Shower Seats
Your comfort and safety are important to us, but we know that you need to feel at ease with your choice of bathroom contractor. Ask as many questions as you need of our professional bath remodelers to help you make an informed decision. You can also speak with our team by phone or have us contact you by filling out our online form. We'll be glad to explain your shower seat options as well as the installation process, and we will happily provide you with a free estimate.