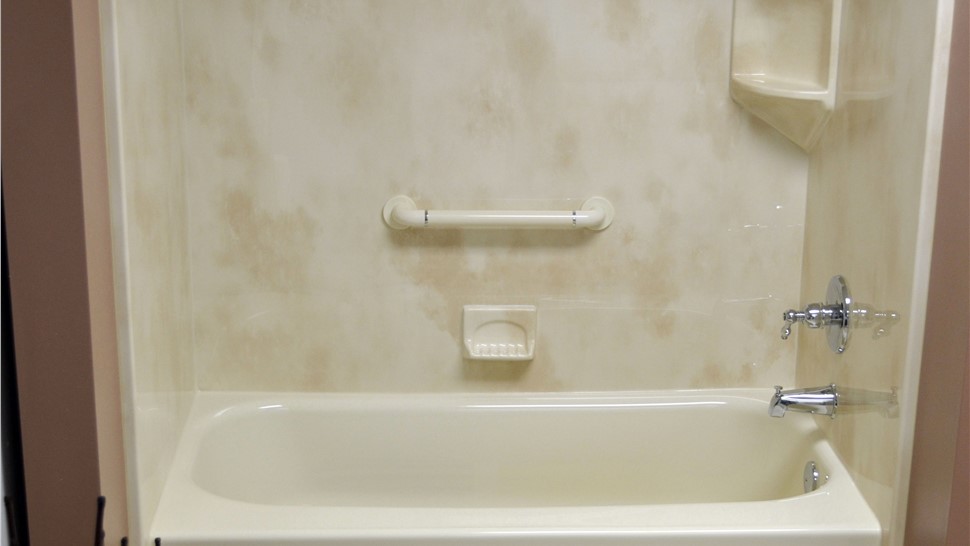 Grab Bars for Tubs and Showers
At Matrix Bath Systems, we're committed to providing safe bathing solutions for those who want to age in place or who have limited mobility. Our top-rated selection of walk-in tubs and barrier-free showers allows people to maintain their independence and reduce their risk of accidents while bathing. We also offer accessories, such as grab bars, to provide additional measures of safety. If you or someone in your home would benefit from our accessible solutions, we'd love to help!
Accessible Grab Bar
Thousands of people head to the emergency room each year to be treated for injuries sustained during a bathroom fall. Some of those injuries could have been prevented with the use of built-in seats, grab bars, and other safety measures. Whether or not you have an accessible tub or shower, an accessible grab bar is an affordable way to help prevent a dangerous fall. Customers who choose Matrix Bath Systems for grab bars and other accessible products will enjoy our exceptional customer service and other benefits, including:
Affordable Pricing: Whether you're outfitting your bathroom with a full suite of accessibility products or just want to add shower grab bars, you'll be pleasantly surprised by our competitive prices.
Fast Installations: From grab bars to walk-in tubs, our certified installers can complete many projects in as little as one day!
Free Proposals: Matrix Bath Systems doesn't provide estimates. Instead, we offer all-inclusive custom proposals that are exact right down to the penny. The price that we write down is the price you'll pay.
Flexible Financing: Considering a barrier-free shower or walk-in tub? Our simple financing solutions make it easier to budget for the quality accessibility products you need.
Learn More about Our Accessibility Products
Contact our bathroom remodeling company today to discuss your needs and learn more about our full line of accessibility solutions. Give Matrix Bath Systems a call, or fill out our online contact form to request a free design consultation.